Search 1 Million+ Auto Parts from Wreckers Nationwide

Recycled Wrecker Parts
Search live part stock from wreckers in Australia and New Zealand.
Secure Payments
Order and Pay for your part online with secure payment methods such as PayPal.
Warranty Included
Minimum 3 months warranty on all auto parts bought online. Plus 14 day returns for peace of mind.
Fast Delivery
Order parts to your door or pick it up at the supplier's location. Search for parts local to you.

Step 1.
Select Vehicle Manufacturer
Find a used car part based on vehicle make with over 180 choices.

Step 2.
Select Vehicle Model
Select parts based on a specific vehicle model

Step 3.
Select Auto Part Type
Select from the available categories of the part type for your vehicle choice.

Step 4.
Filter and add to basket
Select available car parts for further detail then add to basket.
View Recycled Auto Parts From These Popular Manufacturers
Australia's largest dedicated used
auto parts marketplace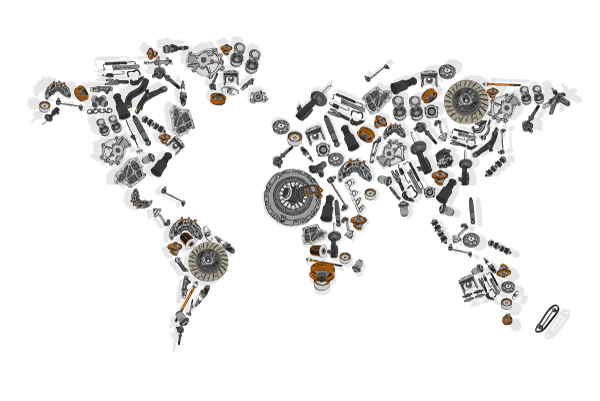 With the largest database of quality used auto parts in Australia and New Zealand. We provide the most comprehensive choice when searching for reliable parts from local wreckers across Australia.

HollanderParts.com.au part suppliers are reputable and accredited vehicle wreckers from across Australia and New Zealand. Ensuring you are buying used car parts from only trusted suppliers that match our auto part listing criteria.

All our supplied auto parts come with a standard 3-month warranty and return period so you can buy with trust and confidence. Contact wreckers directly and confirm fitment or use our vehicle part search options to check part compatibility.

Our parts can be delivered directly to your door no matter your location. Our Shipping options for car parts vary by supplier.  Ranging from next day delivery to within one week.  You can also opt to select Click and Collect so you can pick up at the supplier's location.

Buy auto parts for your needs with absolute buyer confidence. Most of our suppliers support PayPal payments which allow you to buy auto parts online with the security and trust. You don't need to have a PayPal account do this and you can choose to pay for your car part with any major debit or credit card. Convenience you expect from an online parts store. Contact our wreckers to arrange alternative payment methods if required.